HBO and Sony are among the studios fighting for the rights to adapt Glenn Greenwald's forthcoming tell-all book about Edward Snowden—even though the project comes with so many thorny legal issues that one studio, 20th Century Fox, has already pulled out. Aside from the fact that there's no ending yet, the story is likely to draw lots of government scrutiny, and it's unclear whether Greenwald and collaborator Laura Poitras will be willing to sell their life rights.
In an essay about the future of the book published to coincide with the Frankfurt Book Fair, futurist and sci-fi author Charles Stoss predicts that we can all look forward to digital books loaded with ads: "it is only a matter of time before advertising creeps into books, and then books become a vehicle for advertising. And by advertising, I mean spam. …"
The rest of the world might have been celebrating Alice Munro's Nobel win last week, but Bret Easton Ellis wasn't impressed. In a characteristically snarky tweet, Ellis called Munro an "overrated writer" and the Nobel "a joke." A day and lots of internet blowback later, Ellis had a change of heart, tweeting: "The sentimental hatred for me has made me want to re-read Munro, who I never really got, because now I feel like I've beaten-up Santa Claus." When reached for comment, Munro's response was, "Who?"
Why is Penguin Classics—an imprint whose authors tend to be long-dead—putting out a memoir by a still-living pop star? Apparently because Morrissey wanted it that way. When asked in 2011 who he'd want to publish his memoir, Morrissey said, "I'd like it to go to Penguin... but only if they published it as a Classic."
Here is the trailer for James Franco's adaptation of Cormac McCarthy's 1973 novel Child of God, which is about a "mass murdering necrophiliac." The movie screened at the Toronto International Film Festival last fall.
[bookforumVideo type="youtube" key="Tomc-BJ2oC8" img\id="0" img\url="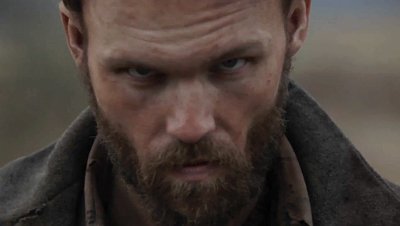 <!— http://www.aceshowbiz.com/images/news/james-franco-drops-child-of-god.jpg —>"]
"Kerouac came to Mexico a half-dozen times in the '50s and '60s to experience greater freedom with drugs, drinking, writing, and sex, in roughly that order": The New York Times's Mexico correspondent Damien Cave retraces one of Kerouac's infamous trips from Mazatlán to Mexico City.